Imagine stretching your limits while soaking up the sun-kissed beaches and picturesque landscapes of San Diego. Todd Coburn creates a unique and immersive experience, infusing his training sessions with the vibrant spirit of America's Finest City. With his guidance, you'll explore a variety of dynamic stretching exercises that not only improve your flexibility but also boost your strength and balance.
GOOD HEALTH
STRETCHING
Welcome to Todd Coburn's FlexFit San Diego! Are you ready to unleash your full potential and achieve unmatched flexibility? Look no further! With Todd Coburn as your personal trainer, you'll experience a fitness journey like no other – one that combines effective stretching techniques with a fun and vibrant San Diego vibe.
At FlexFit San Diego, we understand the importance of incorporating stretching and flexibility exercises into your fitness routine. With his expertise and infectious enthusiasm, you'll discover a newfound passion for stretching that will transform your body and well-being.
GOOD HEALTH
FLEXIBILITY
Stretching is a great habit to get into every morning, or when your body starts "talking" to you. Why is stretching a good routine to start your morning?? It's simple, that 15-20 minute routine will save you from being in so much pain all day.
It may also help with the mind body connection, and if there is a misalignment from poor posture or bad sleeping positions - you'll be able to address it right when you wake up and not carry it around with you all day. With stretching comes flexibility - and reduces pain in the body.
WHAT'S IT MEAN,
GOOD HEALTH??
What is good health? That's a darn good question, since most people have a much different description when it comes to "good health". Homeostasis Is really what most people are striving for, or a balanced life. When you eat bad, or don't hydrate well enough, your body will not perform at optimal levels.
This in turn will "throw" the body off enough to cause a chain reaction, then one might hit a wall or plateau. By implementing one of our daily stretching routines, you'll address those pain staking issues, joints will move freely and you'll perform much better while working out during your session. 
LIMITED SPACES AVAILABLE, DON'T DELAY!
Don't miss out on the opportunity to experience the unique blend of effective stretching, fun-filled workouts, and the vibrant San Diego atmosphere. Get in touch with Todd Coburn's FlexFit San Diego today and take the first step towards a more flexible, healthier, and happier you. Let's embark on this incredible fitness adventure together!
CHOOSE A FLEXIBILITY PROGRAM BELOW
CUSTOM PROGRAMS AVAILABLE FOR INJURY OR LACK OF RANGE OF MOTION
WHY IS IT GOOD
FOR ME?
World is committed to making participation in the event harass ment free on experience for everyone, regardless of leve of expenc.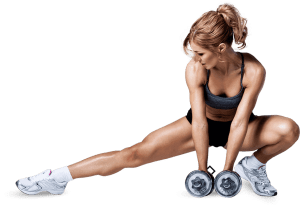 DO YOU LIKE
WHAT YOU SEE?