CONTACT US - SEND A MESSAGE
SAN DIEGO

FIT
Are you experiencing a technical issue??
SEND A
MESSAGE
Contact Todd, and a note here and he'll get back to you soon. For immediate support, send a text to +1-619-678-2052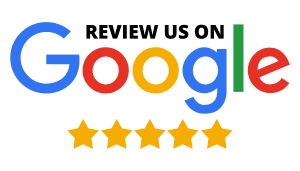 Katryn Fernald
October 20, 2021.
If you want a fantastic workout that is customized to your skill level but still challenges you to improve then look no further! Todd is fantastic. I've boxed for years but he took it to a whole new level. Then of course added additional workouts between sets. Saw a drastic change in my body both mentally and physically. 🙌🙌 highly recommend.

Dan West
October 13, 2021.
San Diego Fit is not for the faint of heart and is a no nonsense operation (with some fun, of course). Todd's programs aren't just focused solely on the body, but how to do things incrementally, the right way, from the start including your mind and aura. He's always available (literally) no matter the situation, wheather that be to celebrate the good things currently present in your life or perspective on tough/confusing times which may need an outside eye. My number one recommendation joining? Be commited to your cause, because he certainly is. Highly suggested.

Jonathan Wheeler
October 13, 2021.
Todd has been both a great friend and mentor! He holds a wealth of knowledge that is unsurpassed by any other trainers I have worked with in the past. If your ready to make a commitment that can truly change your life for the better, than take the challenge and discover your true potential with Todd!

Arash Behravesh
October 13, 2021.
Todd will show you what it feels like to live to the fullest. Physical training plus his nutritional advice will transform the way you think about fitness. Do you think losing 40+lbs in less than 5 months and putting on muscle is hard? Do yourself a favor and talk to Todd. Experience what me and others have experienced and feel amazing about yourself. My personal progress while training with Todd has been astounding to friends and family and I cannot be more thankful .

Shayan Ghaderi
October 13, 2021.
Todd is amazing, He is coaching me for more than 7 months and my body is completely transferred, 100% recommend him. His meal plan is amazing. Already lost over 45 pounds and gain so much muscle.

jon gornbein
October 12, 2021.
If you care about your health and want to feel great, look no further…

Matthew Collins
July 22, 2021.
Todd has a wealth of knowledge and is great at communicating exactly what you need to do to improve. I've worked with Todd on and off for almost 2 years and I've gotten bigger, stronger, more mobile and am more aware of my body now. Working with him is great due to the knowledge and direction you receive but also because his energy doesn't allow you to fail or to wimp out. Highly recommend him and his coaching.

Sara Hoffman
July 22, 2021.
I thought I just wanted to lose weight, and Todd not only helped me surpass my weight loss goal and keep it off but more importantly I learned how to take control of my own health and happiness. Best in the business!

Shayan Ghaderi
July 22, 2021.
Todd is amazing, I lost 25lb in only 2 months of training with him. In addition he helped me clear my mind and put so much focus in other aspect of my life. The food plan he recommend for weight loss is amazing. I would 100% recommend him.
Local services are within

San Diego County

and are offered at the following locations:

Mission Bay/Beach, Sorrento Valley, Pacific Beach, La Jolla, Ocean Beach, Bay Ho, Clairmont and In-Home services available.
Make sure to check out our Google reviews below, our clients love their results and always come back for more. Spaces are LIMITED, so sign up today!
Services:
Personal & Group Training
,
Bodybuilding
,
Online Coaching
,
Meal Plans
,
Weight Loss
,
Boxing
,
Self-Defense
,
90 Day Transformation
.
"True leaders are etched from stone and lead by doing what they ask their followers to do. Become a leader by paving the way for those to follow!"